I've only been here a few hours and I've fallen in love already. What a beautiful place. And you've thought of everything - fresh produce on the table from the garden (raspberries, rhubarb beetroot, leeks and artichoke!!), a toy room, great board games, freshly ground coffee and many teas, bags of feed for the animals, books galore, so many spots in the garden or on the verandah to sit and enjoy a cuppa. It's fabulous, Thank you!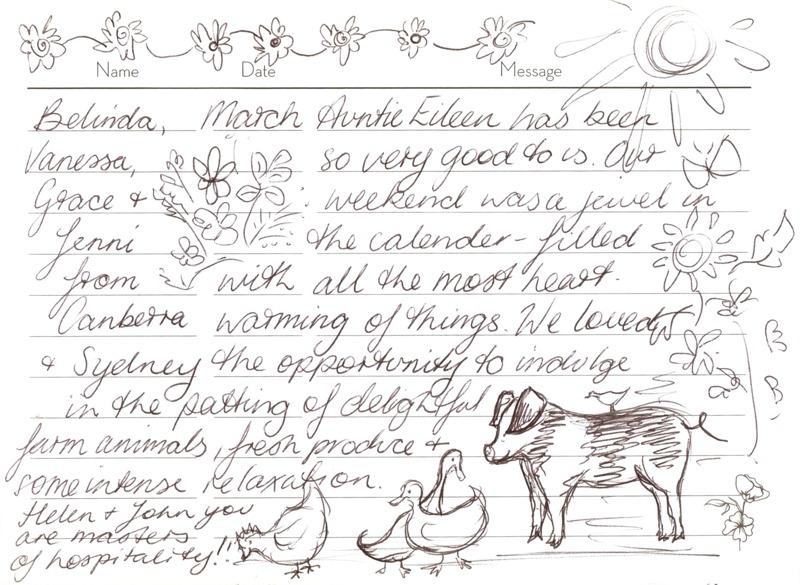 Thank you again John, Helen, Jack & Reuben for having us on your farm. Yanni has spoken fondly of Sam the Ham and all your animals all year, so it's so nice to be back here to see everyone and everything in full bloom. Best Wishes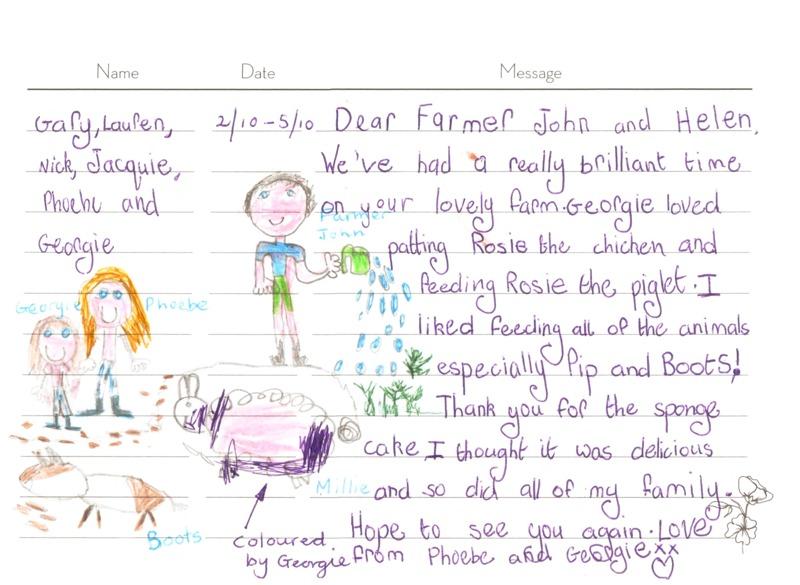 Dear Helen & John,
Thank you so much for allowing us to stay at Auntie Eileen's. It is truly a charming place, full of character. From the time we arrived here we felt straight at home. Thank you for the delicious blueberry sponge cake, it was such a lovely gesture. My husband Leonard nearly ate the whole thing. My daughter Naomi loved playing in the toy room and on the verandah. I love that we could feed the animals, a valuable experience for the little one. You have thought of everything to make this stay comfortable and enjoyable for the whole family.
Thanks for a fabulous few days away. We have loved every moment of our stay - you have thought of everything!. The fresh food on arrival was amazing we have eaten like kings every day! Our two year old loved feeding the animals with John and with my mum being over from the UK, it's been the ideal place to create lots of lasting memories. We've had many games of 'Finska' and Scrabble, ad have enjoyed a book or two from your large selection. We hope to be back in the future and wouldn't want any more or any less - it's been perfect!